About Us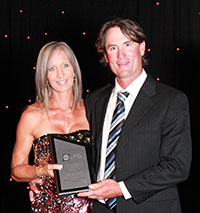 Thanks for taking the time to look at our website.
My name is Ben Hooper, I'm the owner and builder at Hooper Constructions. I've been fortunate enough to work successfully in the building industry since 1991 and I have an enormous amount of passion for getting the job done right for my clients.
I'm the type of builder who keeps you up to date at every stage of the building process and I'm always available to talk with my clients. I am both hands on in the quoting and the building process for each stage in every home, this ensures excellent quality control.
We are a family owned and operated business located in Rockhampton however we work with clients across Central Queensland including Rockhampton, Gracemere, Yeppoon and the Capricorn Coast. My goal is to make this process as stress free as possible for you and to build you a home of award winning standards.
My family has had a long standing history in the property industry and I developed my passion for building at an early age. I commenced working as an apprentice at age 17 and I've worked with some of Central Queensland's finest builders.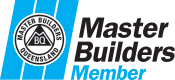 I've owned and operated Hooper Constructions since 2005 with my wife Michelle. Hooper Constructions is a proud member of the Queensland Master Builders Association.
Call me today to arrange an appointment, I look forward to meeting you and hearing about your plans to build, renovate or extend.